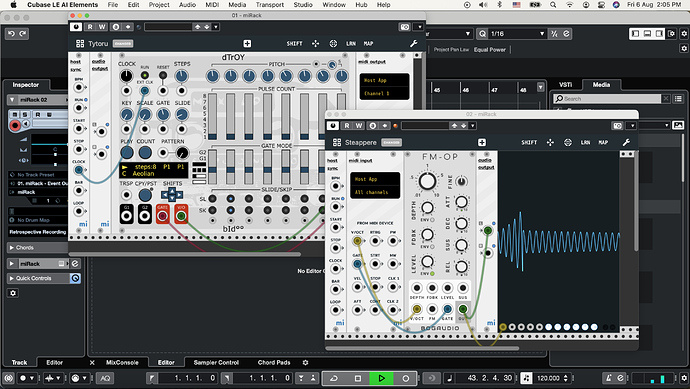 @sowarimodular reminded me recently that a VST version of miRack could solve the issue of MIDI output from Legacy AU version of miRack (which is only possible via IAC driver and is not sample accurate). And of course it would bring miRack to DAWs that only support VST plugins, like Cubase and Bitwig.
I did experiment with a VST3 version long time ago but didn't finish the work back then. Now I gave it another go and managed to get it mostly working and ready for someone else to try. Same as Legacy AU version, it is a wrapper around the AUv3 plugin, so it does require miRack app installed and works on macOS 10.15+ only.
It will not be public just yet, so if you want to try, send me a message here, and I'll share the download link.